Jerry Foshee - Attorney at Cain Law Office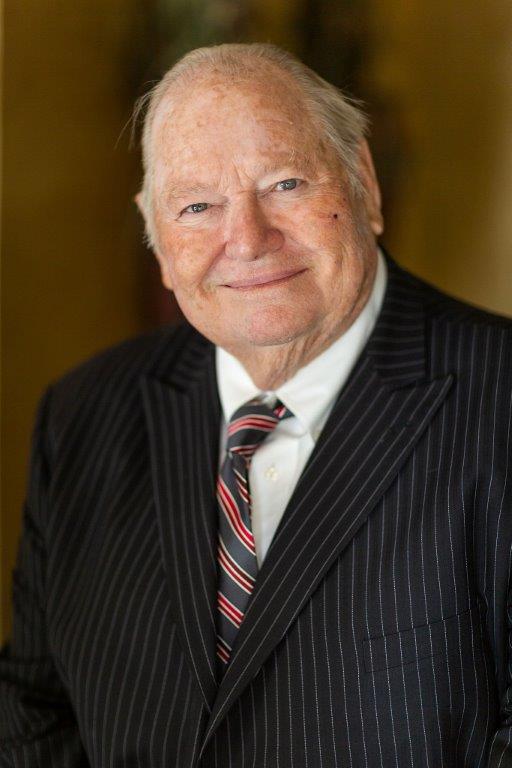 Jerry has been practicing law in South Oklahoma City since 1976.  Having been a senior partner, as well as the founder of his former Law firm for 42 years, has now joined the firm of Cain Law Office.  Jerry has mentored server excellent attorneys in Oklahoma City. Monty and several other Attorneys at Cain Law Office were mentored by Jerry. Moreover, to be reunited with a mentor of Jerry's experience is a blessing for Cain Law office.
Legal & Educational Background
Jerry concentrates his practice in personal injury law.  He represents people who have sustained an injury resulting from automobile, motorcycle, airplane, bus, and semi-truck accidents, as well as slip and fall accidents.  He has had verdicts or settlements in the hundreds of thousands of dollars.
Jerry was born and raised in South Oklahoma City, attending Southeast High School.  He worked his way through college, graduating in 1969 form Central State University.  He went on to teach history and sociology at Southeast High School and U.S. Grant High School, in Oklahoma City, and Okarche High School, in Okarche.  While teaching, he was, also a wrestling coach at each school.
Recognitions
Jerry received a Juris Doctorate degree from Oklahoma City University, in 1976; and was named to the Phi Delta Phi Scholastic Fraternity.
In 1993, Jerry was elected to the Oklahoma City Council, representing Ward 5.  He served south Oklahoma City as Councilman for 14 years, being instrumental in bringing MAPS to Oklahoma City.
Jerry was Citizen of the year for the South Oklahoma City Chamber of Commerce in 1998.  He was Ambassador of the Year for the South Chamber.  The South YMCA called Jerry the Champion for South Oklahoma City.
Martindale Hubbell, who ranks Attorney's abilities, gave Jerry one of the highest rankings.  He Has been recognized by the Police, Fire, and Sheriff's Departments as a leader and attorney who has made a difference in the community.
Personal Life
As a former teacher, Jerry now enjoys lecturing to students, as well as civic groups, all over the state, about what to do in case of an accident, about the dangers of drinking and driving, not using a seatbelt, and cell phone use while driving.
Jerry has been married to Elizabeth for 50 years.  They are proud parents of two daughters, Elisa and Jeri Beth, and son Christopher (Chris).  Chris followed Jerry in the practice of Law, and are now working together at Cain Law Office.  Jerry and Elizabeth, have three amazing grandchildren, Sam, Morgan, and Ford.